Jumbo for Good is a $50k annual fund for helping impactful nonprofits realize their missions through virtual and hybrid events with integrated fundraising.
Last year participating organizations raised over $5 million in donations through Jumbo, and we want to make an even bigger difference next year.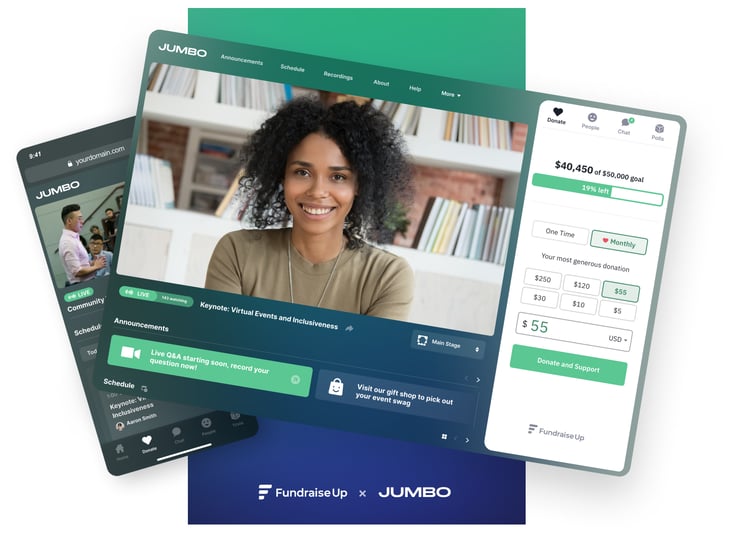 Exceed your targets
Hybrid events increase donations by up to 67% over physical-only
Engage your donors
Donations are tracked and celebrated in real-time thanks to our FundraiseUp integration.
Lowest fees
Jumbo + FundraiseUp provide flat 2.75% payment processing fees, the lowest in the industry. We've checked!
White-glove service
Jumbo's legendary production team, plus our infinitely-customizable platform, will bring your virtual and hybrid event vision to life stress-free.
Need Jumbo for your event?